Meet Adam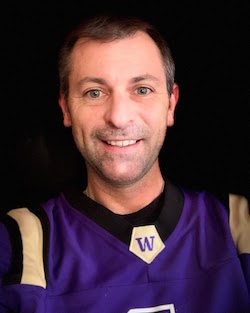 I am a technologist by trade, security professional by choice and mental health advocate. I have worked in technology and security my entire career. Diagnosed with Panic Disorder in 2012, I have spent time working in mental health and choose to actively share my story to demystify and help remove stigma associated with mental health.
Links
How can I help?
Career coaching
Choose a mental health solution
1:1 guidance
Inspire your team
Experiences
Aurora (current)
Incredible technology meets transportation of the future. Autonomous Vehicles will change the world, it's exciting to be part of thinking about what that means and launching the first commercially available autonomous freight lane.
Headspace (1 year)
A very interesting time at one of the leading mental health providers, seeing first hand the challenges and impacts people face and in delivering the help people need.
Microsoft (13 years)
From helping customers deploy and adopt information protection to leading messaging and positioning of security solutions, influencing the product strategy and investments and educating the market on what cloud security actually is and how it provides platforms for making the world safer.
Also spent time in technical sales, nothing drives awareness of client needs and challenges like every day conversations and engagements.
Google Cloud Platform (2 years)
GCP offers a cloud native platform for clients to build the next generation of scalable, secure applications. Google knows cloud, and offers a different approach for clients.
Technical Sales, Consulting, Engineering (14 years)
Way too many experiences to list, I did my time from laptops and PC's, to servers, networking, infrastructure, security. Design, implement, manage, support. It's all there, I've walked the mile.