My Story: Newsha
In this post, Newsha Taheri shares her story, in her own words as part of the Voices series.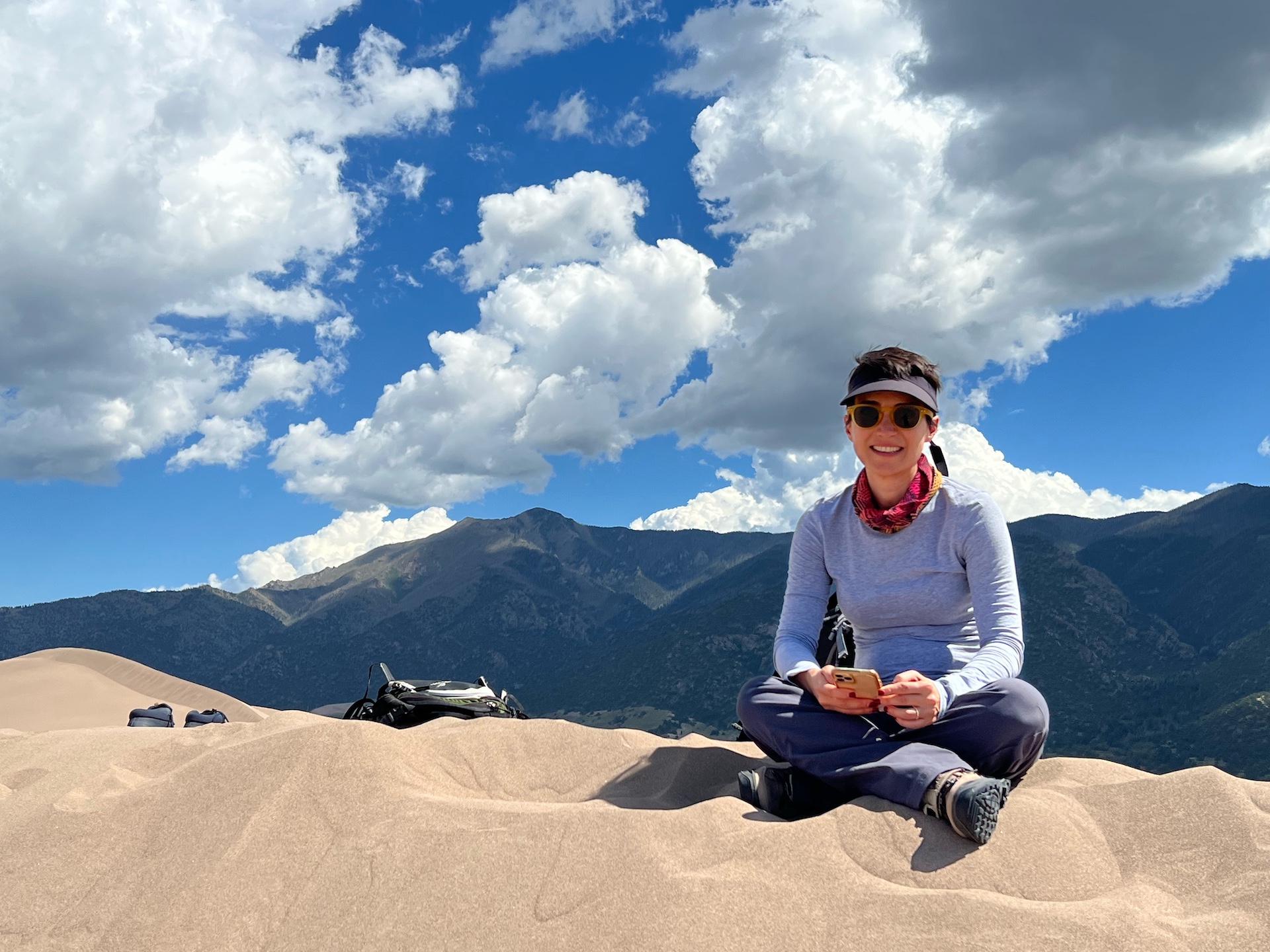 I've been a worrier all my life! I moved to Los Angeles around 20 years ago, still a teenager. What I imagined about immigration wasn't aligned with reality, and immigration to the U.S was more complicated than I thought. I felt very lonely; although I had all my immediate family here, I wanted to have my best friends around me, and I was too young and naive to build my support system. At that time, I had one goal: to be a successful woman. I wanted to get admission to top universities in the U.S and have my dream job. This goal was the motivation for me to deal with all challenges of immigration. 
Hard work paid off, and I was admitted to my top university choices for my undergrad and later graduate school. I studied civil engineering and construction management, and graduating from university was the beginning of new challenges. After tons of interviews, I was able to land my first job. As a female immigrant, it was not an easy task to find a job in a male-dominated industry; also, the recession was not helping! A couple of years later, after changing jobs multiple times, I decided to teach at the extension program at my alma mater to share my knowledge with students in my field and prove that I could do more besides my full-time job. However, this wasn't enough for me, and after that, I dreamed about joining the big tech companies where I am today. 
I live in Silicon Valley and work as an operation program manager at a big tech company. Well, how do I feel today? I'm happy I've achieved all my goals, but I learned more about self-care during this process. The pressure I put on myself over the years as an overachiever immigrant to fit in a male dominant work environment and constantly thinking about the next thing to do made me physically and emotionally exhausted. I knew something was in an imbalance, but I didn't know what it was till I learned about meditation. After meditating for a while, I realized that living life moment to moment is enough! It's been around six years since I started my meditation practice; I meditate for 30 minutes every morning and contemplate life. Why am I here? What are my priorities? What is nourishing my soul? Previously I was so distracted by my goals that I didn't have time to pause and remind myself what matters to me the most. Today my values are different; instead of being in doing mode, I pause frequently, and I'm more in being mode!
Finally, because of my life experiences, I was very eager to help people so they can be more aware of the present moment and their authentic selves. My mission is to help people by providing mindful coaching for those struggling with their career, life transition, well-being, and work-life balance. Life is full of different choices; if you are ready to pause and ponder what matters to you, I would be happy to guide you on your journey. 
Email: CoachingByNewsha@gmail.com